Somerset Counselling
Juliet Edwardson MA Counselling Psychology, BSc Psychology (including Marriage and Family) Registered Accredited MBACP.
Adheres to the ethical guidelines of the British Association of Counselling and Psychotherapy (BACP)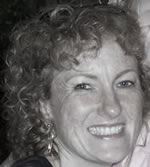 Counselling And Psychotherapy
There are times in life when we can feel overwhelmed, confused and alone with our problems. Counselling offers an opportunity to talk through your concerns and feelings in a safe, confidential, caring and non-judgmental relationship.
A recent client offered this feedback of her experience: "Juliet has literally changed my life.  After a lifelong fear of flying I never thought at the age of 50 this was something I would be able to overcome. Working together through the anxieties, after only a few sessions I was able to take control and successfully made my first flight within three months. It has opened up so many new horizons for me and I would wholeheartedly recommend Juliet to anyone."
Appointments
Appointments are available in Taunton (Bath Place, TA1 4EP), Minehead (3 The Parade, TA24 5NL) and Dulverton for individuals, couples, children and teenagers.
The fee is £45 for an individual (fifty minute sessions), £65 for a couple (one and a half hour sessions). I offer a free initial assessment for us to meet and see whether you feel this would work for you.